Auto/RV/Camper Cleaning  – Clinton, IL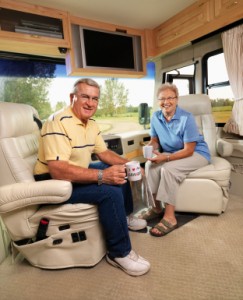 Consistent cleaning and maintenance is needed for any car, RV or camper. The size of the vehicle makes no difference because all vehicles must be clean and run smoothly. Our professional cleaning service is needed to maintain the smooth appearance and operation. A single, once-a-year investment is beneficial for years.
Cleaning the car exterior is done to remove signs of damage and wear and tear. However, the interior of the car, like the floors and upholstery, is commonly neglected. Some people step in and out of their cars quickly without noticing the spots, stains and smears that have developed inside. A professional cleaner has the eye to spot these problems immediately. Our company has professionals with the training and experience to tackle all kinds of tough stains.Cleaning carpet and furniture does not end with wiping and vacuuming. Some stains and chemicals are ingrained in the fibers. Annual, professional cleaning should be done to increase the life of the carpet. There are machines that are specially designed for this type of cleaning.Steam cleaning
is one of the best ways to clean the carpet. It is proven to remove deep-set chemicals, like dirt, oil and grease. The steam temperature is high and powerful enough to penetrate the carpet and remove the trapped dirt. A wet cleaner uses heated water in place of steam. The carpet becomes wet carpet and takes hours to dry properly. In either case, the steam or water is spread throughout the carpet until the unwanted particles are extracted. The leftover water and dirt is soaked up and removed.Carpet and upholstery manufacturers have instructions for users who want to prolong the value. The lifespan is determined by different factors, like frequency of use, floor traffic and pet or child use. They recommend that drivers should do annual cleanings. It is done for the benefit of the driver and passengers because no one should have to be uncomfortable or unhealthy in a filthy environment.
Call Today for a Free Estimate! 217-935-3881 or 217-649-3036